Published
: 2012-11-26
Last Updated
: 2012-11-26 21:46:49 UTC
by
John Bambenek
(Version: 1)
3 comment(s)
'Tis the season of online shopping with more of your shopping online than ever before. As the old saying goes, "On the Internet, nobody knows you're a dog" (*), how do your users know that they are buying from a safe vendor? In timely news, the US Federal Government shut down 132 "fake online shopping sites" for selling counterfeit goods. Our own Dr. Johannes wrote this piece in Forbes today with 7 safe steps to stay safe shopping online today:
Stick to Sellers you Know
Don't Trust Customer Reviews Blindly
Be Careful with "Phishing"
Watch Your Credit Card Statement Carefully
Be a Cautious Seller
Be Careful When and How to Meet a Craigslist Seller
Don't Buy Stolen Property
Read the whole thing for more explicit details and share with your users. Some things for the more technically inclined to be aware of. Many fake online shopping sites come with malware, particularly those that arrive via spam. And, of course, with SEO, blind google searches could land you on a bad site instead of a good one. Is there something we missed? Use the contact form and chime in!
--
John Bambenek
bambenek \at\ gmail /dot/ com
Bambenek Consulting
* -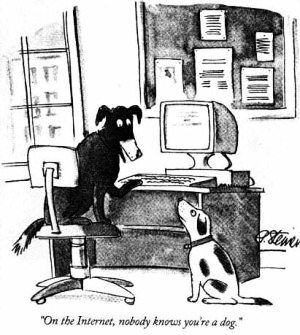 3 comment(s)
×
Diary Archives