Published
: 2015-07-12
Last Updated
: 2015-07-13 04:36:47 UTC
by
Didier Stevens
(Version: 1)
1 comment(s)
Jump List files are another type of files that are actually OLE files. They can contain useful data for forensic investigations. There are a couple of tools that can extract information from these files.
Here you can see oledump analyzing an automatic Jump List file:

The stream DestList contains the Jump List data: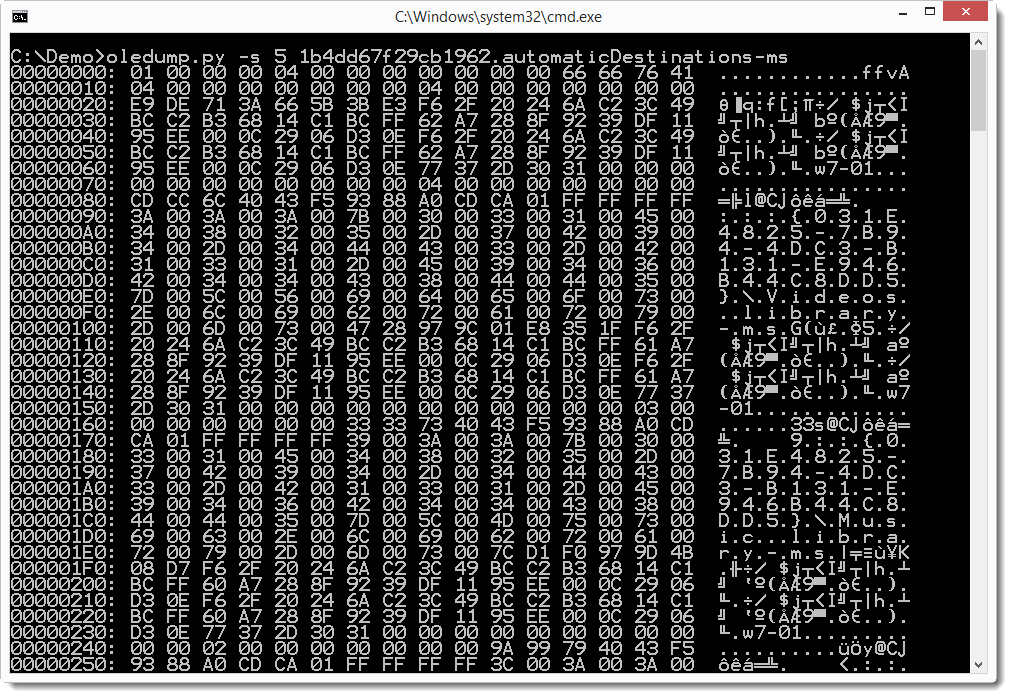 There are several sites on the Internet explaining the format of this data, like this one. I used this information to code a plugin for Jump List files: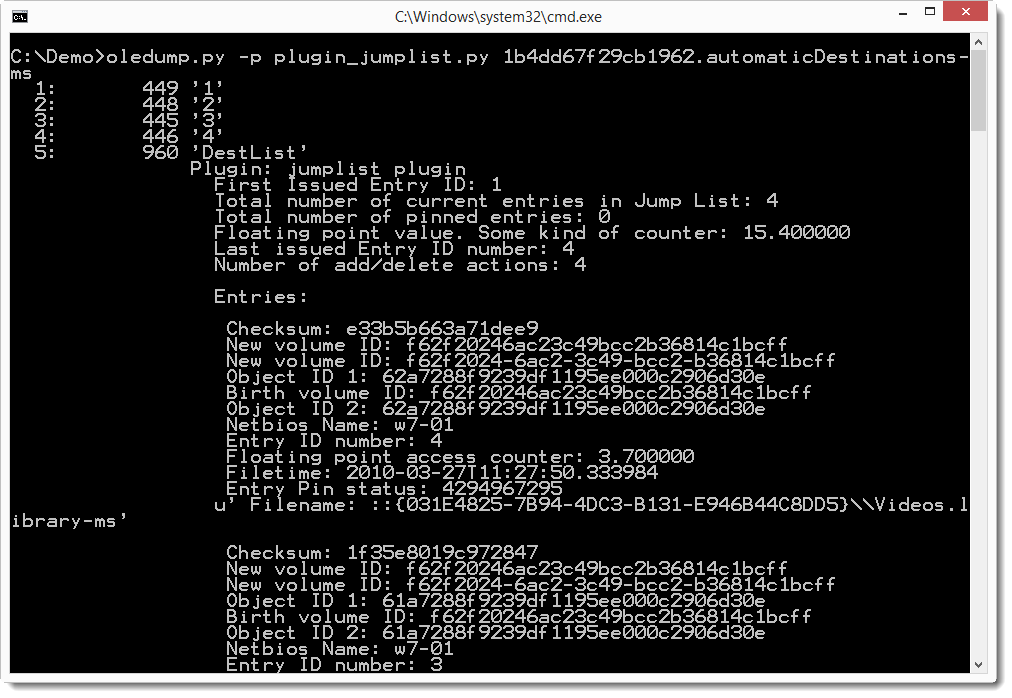 The plugin takes an option (-f) to condense the information to filenames:

Please post a comment if you have another Jump List tool to share.
Didier Stevens
Microsoft MVP Consumer Security
blog.DidierStevens.com DidierStevensLabs.com
1 comment(s)
Published
: 2015-07-12
Last Updated
: 2015-07-12 00:06:16 UTC
by
Guy Bruneau
(Version: 1)
0 comment(s)
PHP 5.6.11, 5.5.27 and 5.4.43 were updated fixing numerous bugs in the various components of PHP including CVE-2015-3152. PHP recommend testing and upgrading to the current release. The binaries and packages are available here and the release notes here.
[1] http://www.php.net/ChangeLog-5.php
[2] http://windows.php.net/download/
-----------
Guy Bruneau IPSS Inc. gbruneau at isc dot sans dot edu
0 comment(s)
×
Diary Archives